Roasted exclusively for Creative Memories, Flowerdale Mountain Blend Coffee features a rich, robust, smooth flavor and is Certified Fair Trade and Organic. We source only the finest Arabica beans for Mountain Blend – a tradition that began in the 1890s when the family of Creative Memories CEO Caleb Hayhoe began roasting, blending and delivering Mountain Blend Coffee and Flowerdale Tea door-to-door in Canada on carts and sleighs. For 80 years, the Hayhoes worked together to develop their brands into respected, beloved household names in Canada. When they sold the business in the '70s, it became Caleb's dream to bring back and share the family coffee brand. Now, that dream is a reality.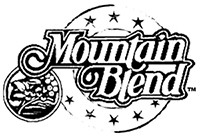 At Creative Memories, we believe every family's history is worth sharing, remembering and cherishing. We hope you enjoy sipping a cup of Mountain Blend Coffee while making memories with those dearest to you.
Customer Reviews
Great coffee

It's all I use now. Was given another brand of supposedly Brazilian premier stuff and it was so bitter. This coffee is smooth and mellow. I serve it to my friends, family and customers at every opportunity. Great gift for draws, presents, etc. I like it!

It's Coffee O'Clock!

But coffee first! I'm a 'don't talk to me until I've had two cups of coffee' person! I LOVE Creative Memories Flowerdale coffee! My family goes through a bag a week and I serve it at all my events to my guests' delight! It's a smooth medium blend, and if you like a stronger coffee - just add an extra scoop! It also makes a great gift to add to a gift basket for any occasion, I even keep a couple of extra bags handy for when I need a little gift! What a lovely come-back story!

Very good coffee

Had friends for dinner and served the Flowerdale Coffee with desert. The flavour and aroma was very good. Had to have coffee again this morning.

our favourite coffee

The first cup of this coffee sold us right away. We are continually searching out new coffees, but nothing comes close to Mountain Blend.

Coffee is the best!

I have been serving this coffee at my workshops and everyone loves the great flavour!

yum

This coffee is very good and aromatic. Love it. Glad I decided to buy it on a whim from my consultant. The price point is good as well (in comparison to other specialty brand coffees). It comes already ground - which is good for me, but not so good it you just want the beans.