We use UPS for all shipping destinations. Shipping rates are based on the shippable item subtotal (digital artwork does not contribute to the subtotal to determine ship rates).
Ground is the only option available at this time for Canadian residents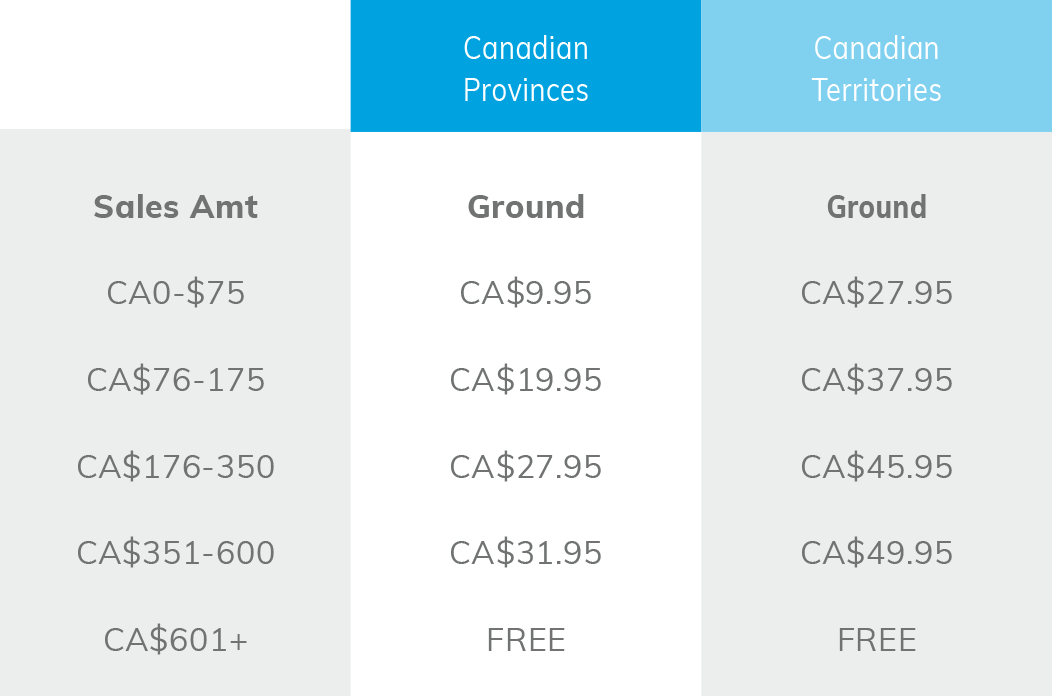 Ground Shipping
Currently, orders are leaving the warehouse in 2-3 business days. Please note: If you order Photo Prints, a Custom Cover, Album, Refill Pages, Calendar or Spine with other products, all items will ship together. Please allow 3-5 business days of processing time for orders that include Custom Products. Please choose your shipping option at checkout with that additional processing time in mind. There are two trucks each week to Canada, leaving Tuesday and Thursday, so if you'd like to make a particular shipment, please have your order in the night before. Business days are Monday–Friday, excluding federal holidays within the United States.
Free Shipping
Creative Memories offers Advisors and customers free standard ground shipping on retail orders over $601 (before any taxes and/or fees).Shipping discounts, if applicable, will be applied automatically during checkout based on the shippable item subtotal. Digital artwork is not included in the subtotal to determine ship rates.